Kakao is looking for partnerships through which we can grow together
Your proposals or ideas are always welcome!
Partnerships
Business and Other Proposals
We see our partners as an extension of our company. We constantly look for ways to help our partners grow their client base. Join our ecosystem with exciting proposals and business opportunities!
Business Proposal
AI Business Proposal
Kakao strives to make a better world with its partners based on the AI solution and platform which will be launched soon.
Propose an AI Business
Information on AI Business Proposal
KakaoGame Partnership
Create : KakaoGame has created an ecosystem where you can witness your games achieve their full potential, Play : KakaoGame transforms mobile game experience by enriching the game with vibrant social interactions, Connect : KakaoGame connects all of your KakaoTalk friends inside mobile games.
KakaoGame Proposal
KakaoTalk Item Store Partnership
Communicate your emotions and the meaning behind your words through KakaoTalk emoticons. Convey emotions ranging from happiness and excitement to annoyance and boredom.
KakaoTalk Item Store invites you to submit fun emoticon designs and ideas. Item Store, comprised of animation emoticons, sticons, moving sticons, sound cons, etc, sells a variety of items that make your KakaoTalk messages look more fun and friendly.
Item Store Proposal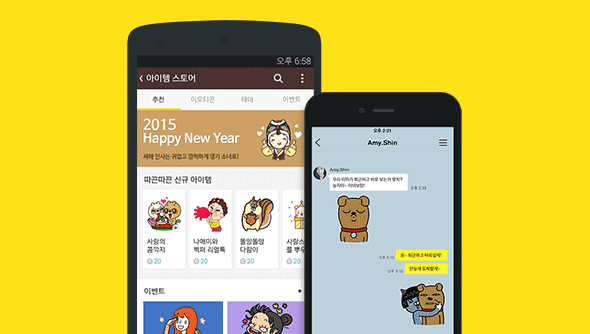 Progress
Proposal Registration
Kakao's Review
Email Notification